You Can't Afford NOT to Read This Book: Your Authentic Leadership Success Awaits You!
The Power of Authentic Leadership: Activating the 13 Keys to Achieving Prosperity Through Authenticity is the brand new book from TEDx speaker and bestselling author Jeff Davis. Discover 13 chapters of practical, actionable, and inspiring content you can use to revolutionize your career and make a long-lasting impact in the world starting today.
Read three chapters from the book for FREE and learn:
How YouTube star Evan Carmichael used not caring what other people think as a springboard to achieve iconic success and influence millions of people.
How TED speaker and award-winning author Jared Kleinert used authenticity to make difficult decisions and build a world-class network.
Why the #1 blogger in the world Jeff Goins says that a lot of what you hear isn't true, and how to find your true calling.
Download your FREE "Sneak Peak" of the book below, or buy the whole book on amazon starting June 20th, 2017.
The Power of Authentic Leadership features two Senators, a billionaire, New York Times bestselling authors, icons, million-dollar business owners, and the best authentic leaders on the planet.
These world-changers and history makers share their secrets to achieving authentic prosperity so you can make more progress as a leader in the next few months than most people ever learn or apply about leadership in their entire lives…
The world-renowned experts listed above are the tip of the iceberg. There are many more extremely knowledgeable icons featured in the book. To stay tuned for updates, download three chapters for FREE and Jeff will keep you posted on his launch day of June 20.
About The Author: Jeff Davis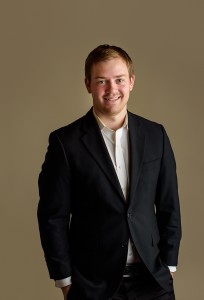 Jeff Davis has done keynote speeches internationally and he is a sought-after expert on authentic leadership and overcoming adversity. Jeff did a TEDx talk in New York City called How to Fulfill Your Inner Life and he frequently speaks to schools, nonprofits, organizations, associations, conferences, and businesses. He's been to five different continents and he's the bestselling author of the book Reach Your Mountaintop: 10 Keys to Finding the Hidden Opportunity in Your Setbacks, Flipping What You've Heard on Its Head, and Achieving Legendary Goals.
He's been featured on the Tiny Buddha website twice, one of the most popular websites in the world, and his articles have been read by tens of millions of people around the world.
A message from the author Jeff Davis
Do you want to…
In The Power of Authentic Leadership: Activating the 13 Keys to Achieving Prosperity Through Authenticity, I feature life-changing insights from my discussions with 20 of the world's most iconic authentic leaders. I directly connected with these influencers and I'm acting as the humble conduit between you and their wisdom.
You will soon learn the keys to:
Creating companies worth billions of dollars.
Feeling more prosperous from a mental, emotional, physical, and spiritual standpoint.
Starting initiatives that influence tens of millions of people.
Shattering fears, disregarding conventional thinking, and breaking the rules.
Mastering several important skill-sets.
Building world-class networks.
Setting yourself free from the bondage of society, fake friends, and small-minded people.
Mastering the tools necessary to becoming a world-renowned authentic leader.
At times, it may seem like these goals are nice to have but out of reach. That's not the case: these skill-sets were mastered by people who are just like you and me, and this book will show you the practical way to the iconic success you've always dreamed of.
Each of these leaders started out with no power, no influence, and no followers. But they followed a specific, practical process to becoming an influential leader, and so can you. These are not wishes, fantasies, or future ideals you can someday hope for. They are real, legitimate realities that are yours for the taking when you read this book and apply the lessons in your life.
All of the featured experts had setbacks on their way to prosperity, and the road was never smooth. But what unites them all is their willingness to be themselves and fully embrace the truth of who they are.
For example, author Jeff Goins reveals his deepest flaws, weaknesses, and mistakes in his blog posts with the purpose of helping others. People love him all the more for his transparency, and it adds to his influence and impact.
Or take someone like Suzanne Duret, who turned down more than one million dollars because she refused to compromise on her integrity and values. She didn't let circumstances change who she is, and she's a wonderful authentic role model for all of us.
The tips, strategies, methods, and advice you're about to read are easy to pay lip service to, but they are difficult to live and put into practice. That's why so few people in our world are authentic, instead choosing to limit their potential by saying one thing and doing another. I carefully vetted every single expert in this book, and each icon practices what they preach. The tools and skills you'll learn from this book will benefit you for the rest of your life, multiplying your impact and expanding your reach.
Are you ready to leave the past behind once and for all, stepping into your true greatness and embracing the truth of who you are? The wisdom from these massively successful authentic leaders has changed my life, and I hope they'll change your life too. Here are some testimonials the book has received so far:
"Your work on authentic leadership not only transformed my life but also the lives of people I've recommended you to." – Piety Nadro, successful Connecticut businesswoman
"Not only am I happier and more centered, but after reading this book I feel more successful than I ever have before because I'm tapping into and expressing my authenticity with the ideas I learned. This is the best book I've ever read in my entire life, and it enabled me to activate all aspects of my prosperity." – Rob Rowse, Maryland-based businessman and accountant
"Powerful insights. This will help people to become better authentic leaders and also anyone looking to achieve prosperity." – Chris Salem, entrepreneur, professional speaker, and prosperity expert, christophersalem.com

"Hands down one of the best books I've ever read. This book showed me how to do the inner work necessary to take my life to the next level." – Aditya Guthey, Software Engineer for eBay
"Jeff leads by example. This is a game-changing book from a leading light. Start reading it today." – Mark Scheets, SEO strategist and entrepreneur
"The best part about this book is that it shows you how to release and remove fake friends from your life." – Beta Reader
"I was feeling discouraged based on some setbacks I experienced, but this book showed me how to pick myself up and multiply my impact as a leader." – Beta Reader
Subscribe to newsletter for three free chapters of The Power of Authentic Leadership